Varnost mobilne telefonije
Varnost mobilne telefonije / Mobile phone security
There is no security on this earth; there is only opportunity.
— Douglas MacArthur
V letu 2012 smo Jaka Hudoklin, Matej Kovačič, Primož Bratanič in Klemen Rupnik izvedli varnostno analizo slovenskih GSM omrežij. Namen analize je bil opozoriti na varnostne ranljivosti v slovenskih GSM omrežjih in sicer zato, da se varnostne ranljivosti čim prej odpravijo, posledično pa se poveča stopnja varnosti in zasebnosti uporabnikov mobilne telefonije.
ENGLISH: Our group (Jaka Hudoklin, Matej Kovačič, Primož Bratanič and Klemen Rupnik) have performed a comprehensive security analysis of the Slovenian GSM networks in 2012. The purpose of analysis was to draw attention to security vulnerabilities in the Slovenian GSM networks and to push mobile carriers to fix them and consequently increase the level of security and privacy of mobile users.
On this website we have published several articles and lectures on mobilesecurity, some of them are also available in english language.
Prispevki / Presentations and articles
Predavanja / Lectures
Varnost VoIP telefonije
Video demonstration of CallerID spoofing and live interception of VoIP communications: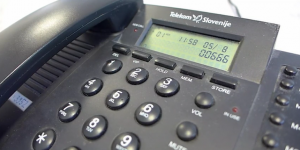 Spreminjanje klicne identifikacije in varnost VoIP telefonije (video prikaz na Videolectures.net)
The Phonebusters (english lecture)
Lecture about GSM and mobile security:

Cikel treh predavanj na temo varnosti GSM telefonije, varnosti VoIP telefonije in rešitev za zaščito mobilnih komunikacij (2013)
Three lectures about GSM security, VoIP security and applicative solutions for mobile security: